The Facts on Unclaimed Land and Property in the UK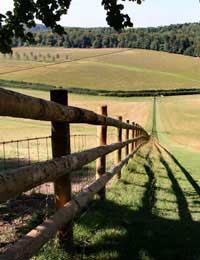 It is not impossible to claim unregistered land and abandoned property in the UK but it will take some research and time. There is a legal process that must be followed when claiming unregistered land and the many thousands of abandoned properties in the UK.
Claiming Land and Property in the UK
It's doubtful that the UK is littered with unclaimed land and property. But land or property that is unregistered can be claimed by UK citizens and the first step will be actually locating the unregistered land or property. Tracking down unclaimed land and property is known as targeting. The next step will be to check with the UK Land Registry to ensure that the targeting land or property is unregistered. The Land Registry is available for inspection and should give information on the targeted land or property.
What Constitutes Unclaimed Land and Property?
Land that has being lying empty or vacant for years may actually be available to be claimed. This can also be true of derelict and abandoned properties. A postal code of the unclaimed land or property will required by the Land Registry. A search of the property or land through the Land Registry will come with a small fee. But simply because a property or plot of land is unregistered or looks abandoned does not mean that someone does not own it. There can be legal consequences for anyone who decides to simply occupy an abandoned plot of land or property
Claiming Unregistered Land in the UK
Claiming unregistered property or land is not a simple process. In order to claim abandoned land a person must first have taken possession of the land. This means erecting fences around the land and occupying it for a certain period of time, this is known as adverse possession. The adverse possession period is 10 years for registered land and 12 years for unregistered land. The person must also be able to prove that they have been in adverse possession for this amount of time. Only then will they be able to register with the Land Registry.
Searching Out Unclaimed Land or Property
Tracing or targeting unclaimed land or property may be one of the most difficult aspects. In most cases it will involve simply searching in person around a city or town. If land does look abandoned or a property looks old and vacant then it may be unregistered. There are usually properties that look as if they have been sitting vacant for many years. But this does not mean that the property is unregistered; this is the reason that the Land Registry must be used to access information on the property or land.
Spotting Unclaimed UK Property
There are a few signs that may help when trying to find abandoned property. These signs are not definite proof that the property is abandoned but can be a guide before checking with the land registry. Signs to look out for will include:
Boarded up windows and doors
Gardens that are unkempt and overgrown
The property has been uninhabited for many years and neighbours are unaware of tenants living there
The garden is often used for people tipping rubbish
The property is in great need of repair
There have been previous reports of squatters in the abandoned property
Vermin can be seen in the property gardens
Squatters Rights to Legally Claim Property
Squatting in abandoned properties has a long tradition in the UK. Squatting in England and Wales is not illegal although it is unlawful under civil law, and is illegal in Scotland. Squatters can actually become the legal occupiers, and in some cases owners, of abandoned properties in the UK. Squatting simply means entering an abandoned property and squatters do have rights once inside a property. The police cannot evict squatters from an abandoned property as it is a civil matter and squatters are provided with protection by law. Again, details of ownership of the property can be found through the Land Registry.
The internet has become rife with advertisements that claim to be able to show people the easy way to claim unregistered land that does not belong to anyone. Many of these advertisements will of course come with a fee to gain this knowledge. This information is widely available through the Land Registry. A detailed fact sheet on the steps required is available as well as information on the various false claims made in these advertisements. Checking with a local Land Registry will be beneficial in order to become aware of the rules and regulations that apply to unclaimed land and property.
You might also like...
Hi, I live in Wales and own a garage on a leased plot of land but not payed any ground rent since 2017 due to not being billed, can the land owner legally claim the property on his land?
Chuckie
- 20-Sep-20 @ 11:37 AM
Hi, I live in Wales and own a garage on a leased plot of land but not payed any ground rent since 2017 due to not being billed, can the land owner legally claim the property on his land?Thanks Steve
Chuckie
- 20-Sep-20 @ 11:28 AM
I've found a property that has not been lived in since 1970 , but I've heard 2 brothers own it but can't decide who gets the biggest share of the land thats with the property. Im not bothered about the land but could the property be claimed
ali
- 2-Sep-20 @ 12:59 PM
I've found a property that hasn't been lived in since 1970 , but I've heard its owned by 2 brothers that can't make up their minds on who gets the biggest share of the land .can I claim this property that has layed empty for many years .
ali
- 2-Sep-20 @ 12:57 PM
hi I have come across 2 properties in my area which have been vacant for over 7 years, I have the information from land registry and the was both registered in 2006. Can I still look at claiming them?
Rick
- 24-Aug-20 @ 5:54 AM
Hi I live in the south of England and i was wondering if its possible to claim an abandon house or property without having to move in? if so what is the process? I am extremely lost in this matter.
Edvek
- 18-Aug-20 @ 5:21 PM
Hi There is an abandoned property that i have my eyes on for 6 years now, its been abandoned more than 15 years and its unregistered, what steps do i need to take in order to buy or possess this property? Please i really need some help here. Thanks
Sousou
- 14-Aug-20 @ 3:03 PM
I fund a abandoned house, what is the procedure? First to do, many thanks,
Alin
- 6-Aug-20 @ 6:06 PM
HELP AND ADVICE PLEASE !!!!! Our property( detached bungalow) has a mixed freehold /leasehold title. This is now causing issues when trying to sell. The leasehold part is noted at Land Registry but the owner of the lease is unknown The exact area of land is also unclear. The lease was granted in 1596 for 499 years. We have an indemnity policy but 2 conveyancers have advised potential buyers from proceeding. Enfranchisement is a way forward but its costly and lengthy with no guarantee of success. We have the names of the original person who granted the lease and the two people it was granted to - so we really would like to know if is there a way to possibly trace the unknown inheritor - that we could then 'buy' the land from them ????
vickio
- 27-Jul-20 @ 10:45 AM
I need to find out about buying abandoned property in uk or any other country can you please help thanks
Jizcar
- 20-Jul-20 @ 12:26 PM
I have lived in my house for over 20 years there is a drive which I have cared for and used for that amount of time it's been used since 1967 by my family the farmer now is selling his land adjacent to me and says the drive is his , it doesn't lead any where just to my fence in the garden the farmer has told me I need permission to erect my shed, we had a shed there for about 10 years took it down and now have a new one can he take this bit of land off me
Sal
- 12-Jul-20 @ 3:05 PM
The land registry charges a fair bit to do a search of a particular piece of property but is their a way in which I can search a wider big area before I look specifically at a particular spot rather than paying so much for specific places? Regards, Ivan
Ivan
- 30-Jun-20 @ 6:44 PM
There is a small patio between two properties next to our patio that doesn't appear in either properties Land registry There is a flat upstairs too and the patio doesn't appear in their registry either but apparently belongs to no one. However the previous owner of our property lived there for 10 years and Maintained this patioWe have maintained it for 2 years since purchasing this property Can we claim it as ours as it's been maintained by the owners of our property for the last 12 years. It's is also immeditely outside our kitchen and bedroom windows Thanks
SHB
- 28-Jun-20 @ 10:05 PM
Hi I found an empty property and checked with the land registry it is unregistered and also checked with neighbours they said no one lives in there from last 15 years what should I do next any advice, Thanks
Gagan
- 28-Jun-20 @ 8:21 PM
Hi there! If i find unregistered land or an unregistered property. Can i claim this as mine and register it? What would I need to do? Thank you
Dot
- 24-Jun-20 @ 12:31 AM
Hi there, We are looking to buy a property but on the land registry, the driveway is not currently owned by the property owners. It is not owned by anyone. The couple say that they could have claimed the land as they had owned it for more than 12 years however earlier than 12 years ago they put a gate and fence around the land so they are under the assumption that they have to wait another 12 years from when the fence and gate was built. Is this the case and can we claim it from when they have owned the house or would we need to wait another 12 years?
Gray
- 20-Jun-20 @ 4:39 PM
Hi I have two empty and damaged properties near me. One is not listed on the register other one is. So now what should I do in order to claim it? Thanks
Agi
- 19-Jun-20 @ 3:30 PM
I have come across a derelict farm on a walk during lockdown not registered I.m interested in purchasing trying to find out more about it Any advice?
Butterflysue1
- 30-Apr-20 @ 4:30 PM
I bought a house in 2005 which did have a small area of land which once had a garage on. At the time of purchase I was told that a previous owner of the house (not the person I purchased the house from) had kept it under possessory title. Since then there does not seem to have been anyone using the land and it is overgrown. I have sent a request to land registry to see if it was claimed as their land after 12 years. If it has not been claimed can I then claim it myself without having g to wait 10 to 12 years? It is written onto my deeds as if I were the owner. Thanks
Deb
- 26-Apr-20 @ 8:25 PM
There needs to be an amnesty on abandoned houses in the UK. We should petition the Government and our local MPs to reduce the period of Adverse Possession to two years instead of twelve...
Merc
- 12-Apr-20 @ 6:42 PM
Hi I have a property by me but looks like either a really small church or bungalow. I asked a member of family about it and they said they trued to get planning permissions years and years ago and it got denied and no ones either bothered with it since I wondering if I can see If I can put a claim on it cause it was a really old man at the time so
Ally
- 10-Apr-20 @ 5:05 PM
Can it be that easy? Just find unloved properties /land. Put notice up saying keep out, private, with your mobile number on. And wait the 2 weeks if you here anything?, then proceed from there tidying said up
Deano
- 31-Mar-20 @ 10:17 AM
Hi the is a property we're I live is totally abandoned for many years now is this car ?? in front of the house ?? is Totally smashed in to bits and the garden is like a jungle and a lot of rubbish everywhere I don't know what to do should I start moving in and start cleaning up the property and the garden??? What should I do
Ardi
- 29-Mar-20 @ 11:41 AM
Hi there! If i find unregistered land or an unregistered property. Can i claim this as mine and register it? What would I need to do? Thank you
Chris
- 16-Mar-20 @ 3:35 AM
There's an abandoned mansion and land near me going into disrepair as it has been abandoned and not lived in for years the whole property is overgrown and looks to have been accessed a long time ago by An unknown party (patio doors ripped off) how would I go about claiming the land and property I have checked the land registry and it would seem it is unregistered
Aled
- 21-Feb-20 @ 1:14 PM
I at present am living in Finland planing to return to the UK, at the end of summer with the intention of living a self serfishent life style and would like to know if it would be in anyway possible to find unregistered or unused moorland, woodland, and fertile overgrown land. If this is possible, coul anyone guide me as to what process, I should follow and approximate time it could take to achieve the goal I've set myself
The Eagle
- 21-Feb-20 @ 12:55 PM
Hi, my partner and I found an abandoned house (rubbish in the front, overgrown garden, car in the back of the property dated 1990 rusty and broken, looker of the back door rusty and really old, broken roof).. we ask around and some neighbors said no one in years has been living in there. I paid the 3 pounds to HM Land Registry to understand if it's registered or not the property, and came up someone owns it, bought it in 2002.. I belive no one its gonna take care anymore of this house.. I was wondering now what to do.. I wish to claim it, so starting with erige barricates and put my number on a sign both sides of the house to like accoupaid the house.. Is it possible?? What should I do more or first to go in it?
Giuls
- 17-Feb-20 @ 8:41 PM
We have a piece of waste land at the back of our property (boarder line) we have only lived here for 6 months but went down the process of trying to locate the owner to propose a sale, only to find that it is unregistered. If we erect a fence can be acquire the land without planning permission and it being lawful.
zoeymoey
- 10-Feb-20 @ 10:57 AM
I know I have land that is not owned. The previous owner of my home was unable to register it due to poor fencing. The land is bordered by a river. Can we use the river as a boundary or is it best to fence up to the river? Thanks
Hi, I have seen a property, well 2 properties that have been vacant /abandoned for almost 25 years. Can I claim that property?
Gita
- 4-Jan-20 @ 1:38 PM