The Story of Halifax and Unclaimed Money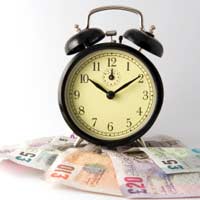 Halifax, of course, is one of the country's biggest financial institutions these days, a huge provider of mortgages as well as savings - and possibly equally well known for its ads! But it wasn't always this way; Halifax has changed, or at least it underwent a major change in 1997.
Demutualisation
Before June 1997, Halifax was a building society, which meant it was owned by its members, who were those with accounts and mortgages through the building society; in other words, exactly the same as building societies across the country.
With demutualisation the company moved from being a building society to Halifax Plc. That means they became a stock company, so those who were qualified members (to qualify you had to have continuously had a mortgage or savings account with Halifax from November '95 to June 1997, when the demutualisation took place) could receive shares in the new company.
Claiming Shares Or Money
Those who were eligible had three years in which they could claim their shares. However, a surprising number didn't claim them, and the shares were sold off at £8.34 each in 2001, bringing in a reported £237 million, a staggering figure that represents the unclaimed shares of some 75,000 members!
Why didn't they claim their shares or cash? In some cases it would have been because people didn't know they were entitled to them. Others would have moved and not given a new address, making contact impossible. A third group simply wouldn't have bothered to follow up and make the claim.
The money from the shares has been held without interest (but including dividends), available for members to claim. On average, each member would receive about £2,000 in this windfall, although of course they are no longer eligible to receive shares.
It's easy to make a claim - simply contact the Shareholder Services at Halifax's head office in Halifax. It's also worth knowing that Halifax is making a concerted effort to contact those who hadn't claimed their shares, and has hired a company, Shareholder Solutions, to do that work for them.
How Long Do You Have To Claim?
Those who were members and haven't claimed their share of the windfall have until August 2010 to do so, according to the company. However, that date might be a little more elastic than it seems, since Halifax has stated that it intends to keep hold of the money, so you could possibly have a longer time to claim.
Part of that depends on the government, which would like to take that unclaimed money and add it to the central fund of unclaimed money to be used on good causes. So Halifax, and other building societies that demutualised, might well end up legally pitted against the government, especially as the total amount involved with all building societies is around £600 million, a hefty chunk of change!
Identifying Claimants
It's significant that Halifax took pro-active steps to identify claimants and follow up on them, sending out claim forms in 2005 then hiring a company to try and trace others. It shows a desire to look after the interests of former members and unite them with the money owning to them, and letting them share in the jackpot that accrued through demutualisation.
You might also like...
@Bren - it depends who your aunt left them to in her will.
HattieO
- 21-Jul-17 @ 4:19 PM
My Aunt by marriage had Halifax shares - she died in 2002 - my husband has now passed away Is it to late for me as the sole benificary to claim them I have all the evidence Regards Brenda Gough
Bren
- 21-Jul-17 @ 4:03 PM
dunny- Your Question:
In the early to mid 80s I had a savings account with Halifax to my knowledge the account was never closed and thus should still be active.
---
Our Response:
Have you contacted the Halifax directly to try to locate it? This would be your best course of action.
UnclaimedFinances
- 31-Jan-17 @ 12:54 PM
In the early to mid 80s i had a savings account with Halifax to my knowledge the account was never closed and thus should still be active.
dunny
- 30-Jan-17 @ 10:24 PM
I had a Halifax account in the early nineties and have no idea if I was entitled to shares or not.
Murtz
- 15-Sep-15 @ 7:30 PM
Hi I used to have a savings account with halifax building society in the early nineties. When demutualisation took place I did not receive any shares or money. Can you instruct me if I am entitled to anything. Thanx Jason
Reesy
- 11-Dec-14 @ 11:11 AM