About Our Site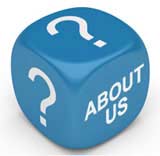 UnclaimedFinances was formed to offer a unique reference point on tracing and claiming your unclaimed money.
There is a wealth of money around the world waiting to be discovered by the rightful claimants. Unclaimed Finances was created to take the hard work out of claiming for certain funds.
In the UK alone there is around £15 billion in unclaimed finances. This is money sitting in dormant bank accounts, pensions, insurance policies and even lost lottery tickets. Unclaimed Finances was created with the intention of making people aware that they may be entitled to funds that will end up in the hands of the government if left unclaimed.
Unclaimed Finances provides accurate and easy to understand information on the many ways you may be entitled to unclaimed money. There are unclaimed funds waiting for the rightful recipients in countries around the world not just in the UK. This site provides the information needed to legally make a claim to your own money.
Unclaimed Finances all shows you how to claim back funds you may be entitled to such as overpaid tax and bank charges. Did you know that you can claim back mortgage exit fees and overpaid utility bills? Why let a company keep hold of your money when it could provide you with some extra income?
Unclaimed Finances could be your first step towards reclaiming income that you are legally entitled to.

Related Articles in the 'Site Information' Category...