Unclaimed Windfall Shares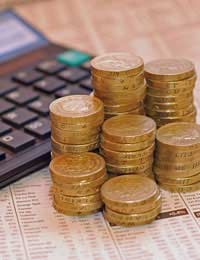 A windfall is what happens when a building society or insurer demutualises. That means that instead of being owned by the members of policyholders, the company issues stocks and is floated on the Stock Exchange.
Those who are members or policyholders at the time the shares are issued - as long as they've been with the company for a specified time, usually a couple of years, beforehand, whether as policyholders, account holders or having a mortgage, depending on the company - are eligible to receive shares.
How many shares they receive will depend on the size of policy, savings account or mortgage, but there will be a set minimum.
Who Has Demutualised?
The process began at the end of the 1980s when Abbey became the first building society to take the plunge and demutualise, aiming for bigger things, which it's achieved, of course. But it was several years, actually 1997, when the next group followed suit, with Alliance & Leicester, Woolwich, Northern Rock, Halifax and Norwich Union all demutualising and issuing shares.
The minimum share entitlement varied from company to company. For instance, with Northern Rock it was 500 shares and with Norwich Union it was just 150. Others, like Bradford & Bingley and Friends Provident, all demutualised after the Millennium, as did Standard Mutual.
Unclaimed Shares
In every case of demutualisation there have been unclaimed shares - for various reasons those who were eligible never came forward with their claim.
The shares might never have been claimed because the people moved and failed to inform the company of a new address, and ignored the account or policy. Other possible causes are that people might have thought they had no eligibility when the companies demutualised, so assumed there was no claim to enter. Some might have forgotten they even had an account or policy, and a few will possibly have been too lazy to bother claiming shares - unlikely as that might sound, it's happened before and certainly will again!
Making a Claim
If you have an account or policy with an institution that's demutualised, you can claim your windfall. In most of the cases mentioned, it will now be cash, rather than shares, since the rules are that any unclaimed shares can be sold three years after the shares are floated.
The amount those shares bring from a sale is kept for the former member or policyholder. Be warned, though, that after the shares are sold, there are only nine years in which to begin a claim, or you'll be out of luck completely. Once that time has elapsed there's no obligation to pay you anything if you come forward with a claim.
To make a claim, you simply need to contact the institution directly, with proof of policy or account (for fairly obvious reasons, those who had mortgages with building societies would be unlikely to have lost touch).
If you had an unclaimed account with Abbey, then the time to file a claim has long passed. But there's still opportunity to do so with the others, although not as much as you might imagine. In the case of those who demutualised in 1997, it will only be 2009 or 2010 before the eligibility expires.
You might also like...
Haveisa easy saver just going through dad's paper work passed away how do claim money bradford and bingley
Hugo
- 19-Mar-22 @ 9:36 AM
I had Bradford and bingley shares where are they nobody should be able to get them as they are in my namespace
None
- 2-Dec-20 @ 1:52 PM
I have just cleared out my parents house after the recent death of my father I found a certificate for Abbey National shares dating back to 1989. My question is this still valid and worth anything? Or shall I just dump it. Thanks
Stuart
- 12-Aug-19 @ 10:09 AM
I received Bradford and Bingley shares, but Bradford and Bingley is no more, are my shares lost?
Thanks for your reply and yes, I didn't leave a forwarding address for France, however, as I said, I was available at two separate addresses known to Halifax from 1997 (demutualisation) until January 2002, that is a minimum of three years and I would have thought that I would have had some form of contact during that time!Then, yes, life did get in the way but I don't see why now that I am aware of the unclaimed compensation I cannot utilise every avenue in order to claim what (I believe) is owed to me - if you think that I am wrong then please remember that I paid two mortgages for a total of 20 plus years with all the costs attributed to them and I am only hopeful of claiming, in total, a couple of thousand.Regards.
Pip
- 7-Mar-18 @ 10:11 AM
@Pip - if you don't leave a forwarding address, then how can the 'institution' contact you? The Woolwich was taken over by Barclays. You'd either have to contact Barclays or go online, to mylostaccount.org.uk, to try and resolve the problem.
SimonN
- 23-Feb-18 @ 10:00 AM
I had two Woolwich mortgages running consecutively ftom 1980 to 2002 - one had commenced in 1980 to 1995 and the other from 1995 to 2002 - why wasn't I contacted regarding windfall amounts.I was contactable at both addresses at that time.However, I moved to France early in 2002 and didn't give a forwarding address.Is this worth pursuing as, in my opinion, I had, mortgages of £70,000 and then £83,000.Is there not an onis on the institution to contact me?Any advice would be gratefully received.Thank you.Pip.
Pip
- 22-Feb-18 @ 5:49 PM
I had three Portman Accounts: 036 56889454 - 1 Year Fixed Interest Bond and then changed to a 2yr. 18.02.06 178 4325310 - 3Yr Fixed Interest Bond(Both matured and I received the money. 134 4325311-1 Instant Access Account started in 1998. I just wondered would I have been eligble for a windfall after the de mutualization.
Stef
- 31-Oct-17 @ 10:32 AM
Unclaimed Woolwich shares belonging to sister. What are her options?
mato
- 5-Nov-16 @ 3:08 PM