Claiming Building Society Share Entitlements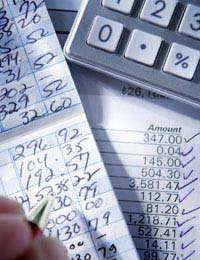 Anyone who thinks they may have unclaimed building society shares can trace these using online resources. These online shares and dividend tracing services usually come with a small fee but can be worth the money if shares do exist.
Reasons for Unclaimed Shares and Dividends
It is very easy for shares to remain unclaimed and in many cases the reason could be as simple as a change of address. Customers who are entitled to shares may simply have changed address and not notified the company that hold the shares. Most companies such as building societies and insurers will try and contact customers but this can be a dead end if the customer information they hold is out of date. In 2007, the insurance giant Standard Life had around £270 million of shares that were unclaimed due to failure to contact those who were entitled to them. When companies change name or owner this can also provide difficulties for people trying to trace their shares.
Claimants Who Have Lost Shares Certificates
Claimants who have lost their shares certificates can still trace them using online services. There are various companies that will conduct a shares and dividends search on behalf of claimants. Companies that will conduct searches include the Lost Assets Register, Computershare, Capita Registrars and Equiniti. There may be a fee involved when using these companies to check the various financial institutes where shares may be held. If the customer can remember the company where the shares were held they can simply telephone the company to check if there are shares held in their name.
Unclaimed Shares with Demutualised Building Societies
When a building society or insurer enters demutualisation it basically means that the company has changed into a public company. The interests of the members of the company are then changed into shareholdings, which can then be traded on a stock exchange. Many building societies and insurers in the UK have gone through this process. Many customers are not even aware that this has occurred and could have unclaimed shares. There are time limits for claiming these shares after a company becomes demutualised.
Claiming Shares through Demutualised Companies
Unclaimed shares can be sold by demutualised companies if they are not claimed with three years of the shares being floated on the stock exchange. Customers who can prove that they are rightfully entitled to shares have a further nine years after the initial three years to claim these shares. There are certain building societies and insurers such as Friends Provident, Bradford and Bingley and Standard life where the time limit for claiming does not expire until 2016. Anyone who thinks they may be entitled to shares with these companies should contact the company directly. Proof of identity will be required before the shares can be claimed.
Investigating Old Shares and Dividends
Many people who are having a house clear out can come across old, forgotten about shares certificates. These old shares certificates could be worthless, for instance if the company no longer exists or the shares have been delisted. But a check should still be made, and the tracing of old shares can be started by contacting the Companies House website. Checking this website will bring up results on whether or not the company does still actually exist. If the company is still in existence the claimant will need to contact them, usually the registrar, and enquire if the claimant's name is still on the registrar's list of shareholders.
Claiming Shares on Behalf of Another Person
It is possible to trace and claim shares on behalf of another person. This is commonly undertaken when a deceased person dies without leaving a will and an executor deals with shares, investments and bank accounts. A relative of the deceased such as a spouse can undertake a search on any shares that are discovered. Proof of legal entitlement to the shares will be required before they can be claimed.
Unclaimed building society and insurer shares can provide an unexpected windfall for claimants. But time limits must be kept in mind when making a claim. Anyone who feels they may have shares or have found old shares certificates should contact the company as soon as possible. The longer claimants wait the more likely these shares may end up as valueless.
You might also like...