Claiming for Late Delivery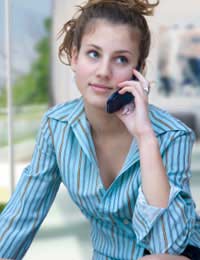 We've all experienced it. The company promises they'll deliver your item on a particular day, maybe even in a specific time window. You take the day off work to wait and wait and wait…and wait. About four o'clock you call the depot only to be told there's been a problem and they can't deliver that day - you'll need to reschedule.
Of course, you're furious, since it means yet more calls and yet another day off work hoping that this time they'll keep their promise. But what can you really do about it? Can you make a claim for late delivery? Or do you just have to fume helplessly?
The Law
If you have a set delivery date or time for the items and the company doesn't fulfil their side of things, then you have grounds to claim compensation. Your basis for making a claim is that the delivery date or time was vital to your purchase of the goods (having to take a day off work is the perfect reason).
In practical terms, this will mean a refund of the delivery charges. However, if not specific date or time for delivery was set, the only way you can make a claim is if the delivery time is what can be deemed "unreasonable," which could mean months instead of weeks, and is a very nebulous area, one you could have great difficulty proving.
Making a Claim
Your first call should be to the manager of the place where you bought the item. He should have the power to remove the delivery charge in light of your complaint (and he should take it seriously). If not, you need to discover whether the company has a customer services department - most will. Make notes of your calls, and if they bring no satisfaction, write to the company (keeping a copy).
If all else fails, complain to Trading Standards. In all likelihood, though, the customer services department will resolve your complaint and set a new delivery date - and make sure it's kept, probably at no cost to you.
It's in their own interests to do that, since they want to retain customers.
If you paid by credit card, you do have another recourse - you can always contest the charge when it arrives on your bill, and this can prove to be a very effective method of having the delivery charge removed. Whatever happens, don't give up. If it meets the legal terms you have a right to compensation.
The Post Office
What many people don't know is that you can claim compensation from the Post Office if they're late in delivering items you sent. The standard compensation is a book of first-class stamps, but there are also cash payouts for those able to prove they've undergone severe delays.
It's still not a lot - just £5 for what the Post Office terms "exceptional circumstances" and £10 for those who suffer extreme delays and where next day delivery fails, but the system is in place. Compensation also applies to parcels that take longer than 10 days to arrive. The limits are longer than 10 days for a first-class letter and 12 days for second-class.
You might also like...
@Lesley - you should definitely follow this up with the company, by letter in the first instance. Have you looked at the terms and conditions? It may say something about delivery in there. You could also maybe threaten to take it to Money Claims Online.
Andy
- 10-Jul-15 @ 12:10 PM
Well, I am so very disappointed in UPS the carrier service. They were contracted to deliver our two suitcases to our hotel in Southampton for our 40th Anniversary cruise to USA and Mexico. Alas they did not arrive on the day, we tried to get them delivered on our sailing day but no luck. We had to buy emergency clothing in Southampton as we would not have had a change of clothing for two weeks, our laundry bill was quite substantial. We had to arrange to get our cases to our first port in USA which was Charleston at a cost of £510 which UPS refuse to reimburse us for. I do not think this is the acceptable manner in which a company as large as UPS should behave. What do you all think?
Lesley
- 8-Jul-15 @ 10:42 AM
I'm in Pushkar, Rajasthan used a local courier here at the recommendation of the supplier who gave his personal guarantee for delivery in 8 to 10 days it was important that these two boxes be delivered on time because of the Xmas season. The parcel sent out Nov 24 arrived in NY on Nov 29 parcel should of arrived at destination on Dec 4. Parcel sat in NY with a fedx number but never delivered to fedx because the courier stopped the shipment which is what the shipping company said gave the couriers name said they received an email.I had given the money for the courier to the supplier to pay. I had someone in the U.S. call Fed Ex to find out where the shipment was and had someone call them to find out the problem. They where told that the courier stopped the shipment because of non-payment with an email and all he had to do was contact them to get delivery sent out. When contacting the courier he lied and said that one of my boxes is in London and the other in NY after giving me the Fed Ex number, the courier never told me that the supplier never paid him at that time.I had received the company name that was holding both the boxes their man office in Delhi so the supplier called the office to see what the problem was and the manager there said that the courier owed him over three lack rupees so that is why the shipment was stopped. The supplier had a relative go over and take care of the problem in Delhi so he said because the next day the shipment went out but it was not delivered until Dec 18, 25 days from the day I gave them the delivery. The courier finally said to me a week before it was delivered that the supplier never paid me and now wants me to pay him, he said that is why I stopped the shipment but the shipper never approached me about this problem.The supplier has since told me not to pay the courier because my shipment was to late and that the reason was he didn't pay the shipping company.The supplier had given me credit on merchandise of 10,000 rupees and he said he didn't pay the courier but my payment is made and I shouldn't pay him either because of bad service.The courier is requesting I pay him and I don't trust either one of these weasels.I don't think I should pay the courier because of deficiency of service.
Perplexed
- 8-Jan-15 @ 2:36 AM