Claiming Back Mortgage Exit Fees (MEAFs)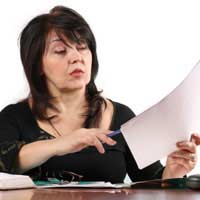 Have you changed mortgages and had to pay a mortgage exit fee, or mortgage exit administration fee (MEAF) as it's more properly known? If so, there's a very good chance you've paid too much, and you should be able to claim it back.
What is a Mortgage Exit Fee?
The emphasis in mortgage exit administration fee is on administration. It's what the lender charges you to cover its own costs when you close a mortgage (for example, if you're moving to a better deal). The name can change, depending on the lender, but the purpose is the same.
For a long time these fees were static and were a closer reflection of the lender's actual costs, but they began raising them in 2004, some going as high as £300 – which, considering the fees had been under £100, was quite a jump. There were instances where customers weren't even informed of the increase in fees.
It didn't go unnoticed, and the Financial Services Authority ruled that they were unfair, allowing those who'd been charged to claim back some of the fees - actually the difference between the fee quoted on the original mortgage and the one finally charged by the lender.
Note, however, that the MEAF is different from an early redemption charge, which is based on a percentage of your mortgage, and is payable where you close the mortgage during a special interest period. To date, at least, you can't claim back early redemption charges.
How To Claim
Obviously, if you're going to make a claim it will be with a previous lender. The first thing to do is dig out the relevant paperwork. It will indicate what your original exit fee was supposed to be. Compare that with what you were charged.
From there, simply write to the lender. Make it a businesslike letter, pointing out the difference between the amounts, and that you would like a refund of that difference. Enclose copies of all relevant paperwork and also keep a copy of the letter.
What do you do if you haven't kept the paperwork? Write anyway. The lender will have a copy of everything. You can request the documents under the Data Protection Act, although the lender is allowed to charge you £10 for the service.
If The Lender Refuses
It's perfectly possible that the lender will try and come up with excuses or a downright refusal to pay, hoping you'll give up. They may even make an offer that's less than the amount you're rightfully owed. Don't allow yourself to become dissuaded, though. Write back and insist, saying that unless they do pay, you'll have no choice but to take your case to the Financial Ombudsman Service (FOS) or to small claims court.
If you complain to the FOS, you'll need to fill out one of their forms. Simply state your case clearly, and the steps you've taken to try and resolve the issue. For small claims court, you'll also need to fill out a form for your case, after which the lender will have a certain amount of time to respond and state whether it wants to contest the case, in which there will be an informal hearing.
However, since the amounts involved are small – just a couple of hundred pounds in most cases, it's unlikely that a lender will want the expense of dealing with the FOS or small claims court, and with some insistence you should receive a full refund.
You might also like...