Is There a Time Limit on Policies to be Claimed?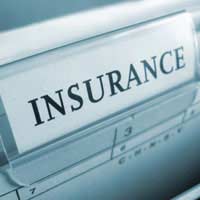 Q.My mother passed away 8 years ago. My mother had a policy that and I have since found out if unclaimed after 6 years, cannot be claimed. Is this right?
(Mr Darren Sibbald, 11 September 2008)

A.
A lot depends on the type of unclaimed money you mean, really. As a general rule of thumb, if you can prove it's yours, then there's no time limit on which you can claim the money. This is certainly true with banks. The account might go dormant if not used in three years, but the funds can still be accessed. Although there are government plans to take money unclaimed after 15 years as use it for good works, if anyone turned up with a valid claim after that time they'd still be able to take their money.
Since you say your mother had a policy, you're probably talking about a life insurance policy, however. There are plenty of unclaimed life insurance policies out there – about £2 billion worth, according to estimates.
First thing, you need to establish whether the company still exists, or if it's been swallowed up by another. If you can't locate the insurance company immediately, then contact the Association of British Insurers (their web address is www.abi.org.uk). They will be able to search their records and locate the company for you, and they also have contact details for all existing insurance companies.
When you contact the company, you'll obviously need to present the policy, proof of your own identity, and – especially important – the right you have to have to the policy, which will mean producing your mother's will to indicate she left it to you.
From there it should be plain sailing, allowing some time for the wheels of bureaucracy to grind of course, but within a few months you should have the money from the policy, assuming all the papers are in order.
Your question, though, is about time limits. In most instances, there are no limits on the time you have to make a claim on unclaimed funds. However, exceptions do exist under some circumstances, although there's no obvious reason why they should apply in your case. The best advice to offer is to begin your claim immediately and push it along as quickly as possible. In all likelihood there will be no problem with your claim at all.
You might also like...
I tried to find mydadwho left us atyoung agebut when i got a response from salvation armyfind a person they told mehe had diedthe year before i contacted his ex wifeas details were given on death certcouldi claim any money in his bank that was left or did his ex wifestill have authority over his account.
fred
- 18-Mar-21 @ 10:24 AM
Found an old policy of my husband kept by Phoenix life will it automatically be mine as my husband passed away 18 months ago they are not telling me much at the moment
Westy
- 24-Apr-17 @ 5:17 PM
Is it possible to claim some of the money held in chancery from wealthy relatives who lived centuries ago? There will be many branches of the family so all of it cannot be claimed and proof of ancestry would of course need to be produced.
Scotty
- 20-Dec-16 @ 7:05 PM
We are administering the deceased estate of someone who worked in Australia for nearly 8 years in New South Wales and Victoria respectively. We have been advised by the deceased's son that we should make enquiries as to whether there was any Australian State pension payable to the deceased until his death, which was 8th September 2016.Please give me the contact details ofwhom we should communicate with and advise what your requirements are so that wecan make suitable enquiries. Many thanks. Bosse&Associates, Parklands, Cape Town, South Africa.
Ruth
- 1-Oct-16 @ 3:25 PM
my father died in 1969, he had a company insurance policy that I do not think was ever claimed, as my Mother and I returned to Ireland, I was an only child and my Mother has now passed away. he worked in the rubber regenerating company in Manchester. Would this policy still be payable after all this time. I have a pay slip from his job. thank you
mickey
- 28-May-15 @ 12:21 AM