Unclaimed Funds in Australia and New Zealand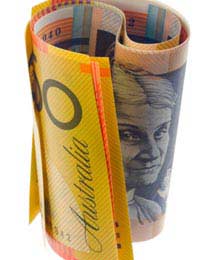 Perhaps you lived in Australia or New Zealand for a while before moving back to the UK, or perhaps a relative or friend emigrated out there and named you as heir in their will.
But what if there's unclaimed money, either of yours or the deceased, still out there? How do you discover its existence and claim it? It may be a dormant bank account, it could be a pension, or even from life insurance policies.
Naturally, working at a distance will be a disadvantage, but the governments of Australia and New Zealand do make it as easy as possible for people - whether their own citizens or others - to claim money that's due to them.
Australia
In Australia bank accounts become dormant after seven years of no activity. The banks are obliged ever year to give the Treasurer a list of all dormant accounts worth more than $500 Australian. That list is then printed annually in the Government Gazette.
Anyone wanting to make a claim on a dormant account has to contact the bank itself, not the Treasurer. The Australian Securities and Investment Commission maintains a database of unclaimed money in bank accounts, building societies, credit unions and other institutions. Although they make no guarantee of it being complete, it's a good place to begin.
Information on unclaimed pension money - that is, state pension money - can be obtained from each of the states or territories, rather than being in a single government database. That means, of course, you'll need to check the residence state of the person to begin your search and claim.
Securities become classed as abandoned after six years of non-activity, and are then reported to the Australian Securities Commission. Each year companies have to publish a list of all dormant accounts, and the details of all dormant accounts worth more than $10 are published. After that, if they're not claimed within a year, the monies in the accounts go to the Registrar-General.
New Zealand
With New Zealand bank accounts, a lot depends on the type of account as to how long a period passes before it becomes dormant. In most cases it will be six years, but with fixed term accounts, it won't be until six year
after
the fixed term expires. Finally, if the account is with a savings bank (a term that covers most banks and building societies, in fact), then 25 years must elapse before dormancy occurs.Upon dormancy, if no account owner can be found, the money is given to the Inland Revenue Department (IRD). To make a claim, you'd need to establish whether the account is yet on the IRD unclaimed money list. If it is, you'd contact them. If not, you'd deal directly with the bank.
The IRD unclaimed money list covers several types of monies, not just banks but also life insurance policies, unpaid wages and benefits, and money that's in solicitors' trust accounts.
However, it doesn't cover everything.
In the event of a trust being wound up because no further beneficiaries can be found, the money is then held by the Treasury, which publishes a list of what it holds in trust accounts every year. If you feel you have a claim on one of these trusts, you'll need to contact the Legal Group of the Treasury.
There are also various public and private superannuation schemes. If you feel you have a claim with the National Provident Fund, contact the NPF Scheme Administrator. For NZ Superannuation, or Pension as it's known, contact Work and Income Contact Centre, and for private schemes, write or e-mail whoever runs the scheme.
You might also like...
I took out a pension over 20 years ago and the pension company was bought out by an Australian company and I am trying to trace my pension. I last heard something years ago and there was over £35,000 in the pension. How can I trace this as since then I have moved address about 5 times. I thought the company was AMP but I am not sure
RAYSHA
- 6-Mar-18 @ 2:41 PM
Family..Grandfathers brothers one moved to Australia and one to New Zealand..
Steph
- 24-Dec-17 @ 11:31 PM
My dad had shares and a life insurance policy in my name when I was young age 2 till around 20 or more .unsure what happened to them.this was in nz .
Chris
- 3-Dec-17 @ 2:31 PM
Hi.I am enquiring for a aged Australia friend regarding money left behind in the Commonwealth Bank in New Zealand.He worked as a shearer in NZ in 1955 but couldn't take his earnings out of the country.The internet just takes me around in circles.If you can help it would be appreciated. Marlene
Jimandmarl
- 6-Aug-17 @ 1:54 PM
Hi, I lived in NZ from 1987 to 1998. Although I am a permanent resident of NZ I have not lived there since 1998. I recently came across a share certificate in my name for 200 shares in National Mutual Holding Limited which I had forgotten about and I am wondering how to go about enquiring about these shares. I would really appreciate any help you can offer that would point me in the right direction. Regards VMERC
VMERC
- 9-Feb-17 @ 4:48 PM
I am also interested in finding a life insurance policy taken out at age 17 in 1972 Auckland New-Zealand. I cannot remember the company. Now 61 and an Irish citizen. Is there any way of tracing this or will I have to wait until I am 71 and find it in the Gov. unclaimed list? have done endless internet searching.
Muzz
- 8-Aug-16 @ 11:08 PM
Check for Mr Ntombela's finance internationally
Nqobsi
- 17-Oct-15 @ 4:34 AM
seeking information on any funds left by my late father Edward harry roy ricquishdied 7th October 1964 at public hospital christchurch
rick
- 20-Jul-15 @ 1:08 PM
@none. This is something you will have to undertake yourself if you want to try and locate the policy. The Pension Tracing Service online should be able to help and it's free. You will need to give them as much information as you can when filling out the relevant forms. If they can locate his pension, they will give you the address of the scheme provider - it is then up to you to follow up the claim.
UnclaimedFinances
- 16-Oct-14 @ 12:16 PM
I am trying to find out if an insurance policy with N.Z. Government Life Insurance Department Policy No. 455521 on the life of M.P. O'Connor [my late father] is unclaimed.Or has this policy terminated / surrendered.
none
- 16-Oct-14 @ 1:49 AM
@Nos You can find a lost pension by contacting the Pension Tracing Service online. It is a free service and you'll be asked to fill in a form. You will need to give them as much information as you can. If they can locate your pension, they will give you the address of your scheme provider - it is then up to you to follow up your claim from there. Hope this helps.
UnclaimedFinances
- 13-Oct-14 @ 10:57 AM
Do I have any unclaimed superannuation left in the UK please? I emigrated to Australia in 1990 but worked in the UK from 1974 until then. Many thanks,
Nos
- 12-Oct-14 @ 7:16 AM
Iam looking for two old insurance policies. Both in NZ and not listed IRD.
ddmcq
- 17-Sep-14 @ 7:05 AM
I worked for Aristocrat nz Ltd from 1992 to 2000 and they had superannuation.I have been living in Australia since 2007 and have been trying to track down any money owing
huck
- 27-Aug-14 @ 11:00 AM
Hello, I worked in NZ in the motor trade for 13yrs as a Panelbeater, starting as an apprentice (5yrs) then a further 8yrs as a tradesman for the same company. I did not know much about superannuation back then (1983-1996) and have since moved to Australia and would be very grateful if you could give me some advice on how i would go about tracking down my NZ super. Thank you Darryl Hughes
DMANIC
- 2-Dec-13 @ 8:22 PM
I ma from Broken Hill and lived in Brisbane for years.I have been living in Texas in the United States for 30 years.I paid in years for a superanuation and never have claimed it.Had savings and bank accounts and just wanted to check that I had no funds left in Australia.Thank you for your help.I didn't know where to get started.
Fred
- 28-Feb-13 @ 5:17 PM
I am looking for any insurance monies that may have been owing to my 3 children, I did have them insured with a company called T&G Insurance.
My Grandfather Richard Kennedy stated he had a brother who emigrated many years ago from Liverpool.
Gabby
- 7-May-12 @ 5:58 PM
looking for unclaimed insurance money
scott
- 1-Jun-11 @ 4:41 PM