Unclaimed Shares & Dividends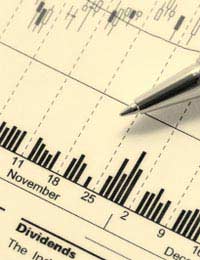 No one knows for sure, and even the best guess is nothing more than that, but it's believed that there's about £3 billion in unclaimed income from shares and dividends in the UK.
That's a lot of money, but then again, there are a lot of companies - around two million limited companies, according to figures, with another 300,000 starting up every year. The good thing, at least good for you if the shares belong to you or have been left to you, is that they can never be cancelled; they belong to the owner or heir in perpetuity. About the only downside is, in some cases, after 12 years any dividends revert to the company.
By far the largest number of unclaimed shares (and dividends, too) have derived from the demutualisation of building societies and other financial companies.
Tracing Lost Shares
If you've lost shares that were once in your possession or you're the heir to an estate that you believe should contain shares but you can't find them, you need to contact the company's share registrar (surprisingly, not Companies House, although they have a listing of every UK company), although this will only be useful if you know the name of the company. Capital, ComputerShare and Lloyds TSB/Equiniti are the three big registrars in this country.
Over time, companies are sold or acquired and change names. One of the tasks of the registrar is to help trace companies that might no longer be in existence, and if they have a new name, new share certificates can be issued for you. Additionally, the registrar will be able to inform you as to whether there are outstanding dividend payments coming to you.
There might be instances when the registrar is unable to help you, though, and if that happens there is another resource you can use. The Guildhall Library has detailed records on every company with a stock market listing, including their histories. If they can't help you, then there's probably little to be done.
Unconditional Shares
Unconditional shares, as they're known, can come into being when a company is taken over, although it doesn't happen in every instance. Under this, although the company actually keeps most of its shares, its shareholders must sell their shares. Those who don't have their names put into what's called a dissenters' register and it will stay there for 12 years.
During that period the dissenting shareholder can make a claim and receive the dividend payments. Once that period has passed, though, things change. The money in the shareholder's account passes to the Accountant General of the Supreme Court. So, in order to make a claim of ownership after the 12 years have passed, you'll need to apply to the Supreme Court, but you'll discover that the accrued dividend payments have become forfeit.
Making a Claim
Once you've found the address of the company you should contact them directly. They'll have full records on their shareholders, and if you do own shares, they'll be able to issue new certificates and arrange to disburse any accrued dividends to you.
In a case where you're the heir and there are shares in the name of the deceased, you'll need to prove death and also that you have the right to receive the shares. In both instances, of course, you'll also be required to prove your identity.
You might also like...
Hi My names are Mr Enyinaya Ukachukwu Nwoke. In 1986 I bought some shares in the then IMB, which later metamorphosed into FINBANK. Subsequently, FINBANK also transformed into FCMB. My inquiries are these: How can I commence the process of receiving my dividends into my bank account? What are the conditions pursuant to actualization of this? What if I've lost my share certificate, but still have my name and number? Generally, what should I do to start receiving backlog of my unclaimed and current dividends? I'll be glad if you'll give me a quick feedback on these inquiries. God bless you Daniel E.U.
Daniel
- 15-Jan-16 @ 2:37 PM