Unclaimed Stock Market Funds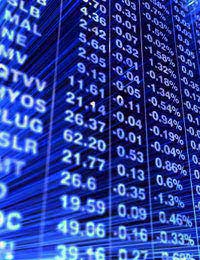 Market funds generally refer to the kind of mutual funds that are run by different investment companies, rather than general, run of the mill stocks and shares. Investments in those funds become lost for a number of reasons. The fund itself might change names (which does tend to happen on a fairly regular basis if they under-perform) or be taken over by another company, and in the fall out, clients might not be informed (they might have moved and not give the new address, for example), or lose track of the fund.
There are two basic kinds of trusts, unit trusts or OEICs, and investment trusts, and they're separately administered by different trade bodies.
A unit trust (or mutual fund as it's called in the US) brings together many small investors to create a much larger, more powerful, and more secure investment. A unit trust, run by a fund manager, can, for example, take £1,000 from many investors to create a potent force in the market, and many funds specialise in different markets.
These days, though, there are more open-ended investment companies (OEIC) than unit trusts. With an OEIC there's more flexibility, and the size of the fund can vary.
An investment trust can be a little harder to define and pin down. Essentially it's a fund that exists to make money through its investments in other companies. An investment trust will be listed on the stock exchange, just like other companies, but it's what's termed a closed-end fund.
Tracing a Fund
If you're attempting to hunt down a lost or forgotten investment, the big problem will be if your fund has changed it name, and remember, it could actually have undergone several changes and ownership over the years, making a trace that much harder still.
Obviously, you'll need a certain amount of information in order to begin a search and a claim. The absolute minimum necessary would be the name of the fund you invested in and the name of the company running it.
If you have that – and without it there's not much chance of tracking anything down, in all honesty - then you'll need to approach the industry bodies.
In the case of unit trusts, that means the Investment Management Association, which is the trade body for the asset management industry (an industry they claim is worth some £3100 billion, making it a huge economic force). Although tracing old accounts isn't really part of their remit, they might well be able to help if you ask them, as they'll have records on all the funds and companies.
For investment trust you'd need to contact the Association of Investment Companies, which covers the closed-end investment industry, as they describe it. Once again, reuniting investors with their investments isn't among their main tasks, but they will help where possible.
Making a Claim
After you've discovered the current owner of the fund, you'll need to contact them directly in order to claim your investment.
As a general rule, as long as you can claim ownership, there should be no problem with or delay in your claim. Obviously, the fund managers will hope you'll remain invested, but the choice will be completely yours.
You might also like...