About Court Funds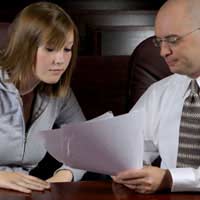 We tend to think of unclaimed money as only being in the financial services system, whether it's banks, insurance or stocks and shares.
But there's money in other areas, too. Consider the legal system, for instance. There are plenty of funds - there are numerous cases of legacies, mortgage foreclosures, compensation and the ownership of property when the person to whom the money should go can't be found.
Unclaimed Funds in Court, as they're known (or sometimes Money in Chancery or Estates in Chancery), become unclaimed if there's no action of any kind in the account for 10 years.
What's Covered?
Almost everything involving money and the courts is covered by the Court Fund Office. It handles money from Family Court, Compulsory Purchase Act compensation, the Civil Injuries Compensation Board, and several other areas.
Finding a Claimant
Where there's an account in the Court Funds Office with no transactions for a period of 10 years, the Unclaimed Balances Section of the Court Funds Office will investigate to try and find the owner if the balance is over £400.
They can check databases, but only have limited time and resources, since most dormant accounts are less than £5,000, which means there aren't the resources worth expending on them.
They're also limited by the amount of information they have, using a computer program called Tracemaster that works off the electoral roll.
Tracing a Claim
If you think you have a claim to some money being held at the Court Funds Office you can apply in writing or go to their office (it's at 22, Kingsway, London WC2B). It's free to check; you only pay from printouts.
You will need a fair bit of information to undertake a search. You'll not only need the name of the Court involved, but also the proceedings, who lodged the money with the court, the dates, and, very importantly, your link to everything.
Be aware that they won't show you anything unless you can prove what's called a "beneficial Interest." In essence, this means that you're either the claimant or heir or representative. Only if this looks to be the case, and you can prove you're entitled to the funds, can things proceed from the search.
Resolving a Claim
Once you've established that you're entitled to the money, be it all or part of it, that's not the end of things. The Court of Origin still has to make an order for payment, and it won't do that unless it has proof of your identity. In other words, it won't all happen overnight.
Estates
Where someone dies without a will (intestate) or an apparent heir, their estate goes to the Crown under law. It may be that you feel you have a claim on such an estate. You can file a claim by writing to the appropriate solicitor (which solicitor depends on where the estate fell, whether it was Cornwall, Lancashire, Scotland or England and Wales), giving the name of the deceased, along with their date of death and age, last known address, as well as your reasons for feeling you have a claim.
Court of Sessions Funds
The Court of Session holds funds from bankruptcies and liquidations for seven years. To make a claim in England or Wales you'd have to contact the Accountant of Court (in Scotland the Keeper of the Records of Scotland, and in Northern Ireland the Accountant General).
You might also like...
house was sold when i was in prison,came out of prison 2014 still trying to collect £6000 from court funds.
wilsa
- 8-May-17 @ 10:06 AM
Please can someone help, I began my Print Career 6yr apprenticeship in about 1962, I joined the NGA as required, payed my monthly contributions, became an FOC, IFOC etc at different Companies, etc. I was transferred to SLADE union for the last couple of years before I left the industry. I am sure that there IS an NGA Trade Union Pension payable, (I am aware of, and do receive, my normal print Pension PAYE/Contracted out pension, etc,taken out with the Company(ies). So, please, where/how does one access this Trade Union pension. Fraternal thanks from CJ
This in reference to a pension that my deceased mother is beneficiary to that was received by mother prior to her death by a friend. I have no information other than the pension form with my mother listed as beneficiary, and the friend is deceased at this time. I can not locate employer of friend, or bank account info to provide info since I am living child that in time of my mother's death the pension is to be awarded to next living kin of my mother. How do I locate info? I have social security of friend, and social security death certificate of my mother.
Lake
- 23-Apr-12 @ 8:07 PM