Claiming Back Bank Penalty Charges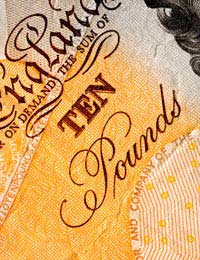 It's no secret that banks overcharge on fees when you go in the red without permission. As many people have discovered, the amount they charge might well be excessive, and thousands have filed claims and banks have been forced to reimburse them on the charges, in amounts sometimes running into several thousand pounds or more.
At the time of writing, much hinges on a test case before the High Court, which will almost certainly result in an appeal by one side or the other, and an eventual decision in the House of Lords in 2009.
However, customers can still make claims - they just won't be acted on until a legal decision has been reached.
Preparing a Claim
The first thing you need to do is collect all your bank statements from the last six years. If you don't have them, you can order them from your bank, although you'll have to pay for them.
Go through and highlight all the banks charges you've had to pay for being overdrawn as well as other charges, then add up the total - you might well be surprised as to just how much you've had to pay.
You'll need to write a letter to the bank stating your claim, including the figure you're asking, and giving them 14 days to respond. You'll also need to enclose photocopies of all your statements as proof of the charges. Send it by recorded delivery to ensure it's signed for and received.
You might also want to consider transferring your account to another bank before you begin to pursue your claim. This is purely to cover yourself. There have been numerous instances of banks closing accounts of claimants without warning and for no apparent reason. This way you direct debits can continue without any problem.
The Next Step
If the bank rejects your claim or simply doesn't respond to your letter (which is a common tactic), then write once again threatening to take them to court (in many instances this will be small claims court) or to go to the Financial Ombudsman Service (FOS). Once again, include copies of all the statements with the charges and send by recorded delivery.
If this brings no response, or a smaller compensation offer than you're willing to accept, you'll need to move ahead with your threat. If the claim is very small, going through the FOS might be the best bet. If they find in your favour, then the bank will have to pay you in eight weeks or incur a fine (which is currently £370). You have six months from the time the bank rejects your claim to file with the FOS, and it will cost you nothing.
If you decide to pursue your claim through small claims court, you'll have to fill out a claim and file it with the court, after which the bank has 21 days in which to respond. At this point, there's a fair chance the bank will capitulate and pay the amount you've requested rather than go to court. However, if they do contest the matter, you'll both have to attend a fairly informal hearing. If the court finds in your favour, the bank has no choice but to pay - if it refuses, in theory you can legally seize their goods!
You might also like...