Mis-Sold Endowments: Making a Claim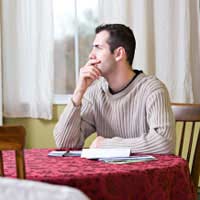 There was a time when endowments were all the rage. Essentially, the idea was that you'd have an interest-only mortgage, then take out an endowment to not only pay off the mortgage itself, but also give you a lump sum. It seemed like a win-win proposition.
But although the idea might have been fine in theory, the reality proved a little different. Many found that not only didn't they have the hoped-for lump sum, the endowment didn't even generate enough to pay off the mortgage.
Endowments were pushed so heavily because those selling them received healthy commissions, and in a number of cases they were mis-sold. What happened was that, in their eagerness to sell the product, sales people did not give customers certain information.
They should have been told that as endowments were a type of investment, the returns they could earn were linked to the way the investments performed, meaning they could lose money, not just gain it. Customers should also have been advised that cashing in an endowment early could make them bad value for money as an investment.
Customers should also have received letters, known as reprojection letters, keeping them abreast of the endowment performance, and whether it was enough to cover the mortgage (and if there was a shortfall it should have listed the options). You have to be aware that the problem here is from the way the endowments were sold, rather than the endowments themselves.
When You Can Take Action
There are a number of circumstances under which you have grounds for claiming compensation. At heart they all have to do with information you should have been given but weren't, or if the sales person wasn't careful.
If you were given a guarantee the endowment would pay your mortgage you can complain, also if the endowment lasts longer than your mortgage, or if it ends after you retire.
If you weren't informed about any of the situations mentioned above, or no one asked whether you were comfortable with the risk of your money being linked to the performance of investments, and you weren't informed of the charges and fees involved, or whether the sales person checked to see if you could reasonably keep up payments, then you have a case.
But there are time limits for filing a complaint. It's six years from the time the endowment was sold to you, or three years from when you could reasonably have assumed there was a problem, i.e., when the reprojection letter made it clear your endowment would not cover the mortgage.
How To Make a Complaint
You need to make your initial complaint to the company or individual that sold you the endowment. They should have an established complaints procedure in place. If you're having a problem finding the company, contact the Financial Services Administration. If the company no longer exists, go to the Financial Service Compensation Scheme.
What Will You Need?
You'll have to gather all the paperwork you have relating to the endowment, which might not always be a lot. Don't worry about that, however. Make copies and use them with your complaint. Which! Magazine has a site to help with making a claim that includes letter templates you can use.
In many cases the company will make an offer to settle the case quickly.
If The Company Won't Pay
Just because the company's rejected your claim, don't give up. Your next line of attack is through the Financial Ombudsman Service, which can assess your case. Be warned, though, that compensation imposed by the FOS isn't punitive, it's simply to make up the shortfall between endowment and mortgage sum.
Getting Help
Although there are a number of companies that will handle your claim on a contingency basis, meaning that if they don't win, you won't have to pay, you should be aware that if they do win on your behalf, you'll owe them a percentage of your compensation, which might leave you not much better off than before you began! The procedure is relatively straightforward, and you can do it yourself.
You might also like...
Very useful information.Please keep me on mailing list for future updates. Thank you.
Sharer
- 9-Sep-11 @ 2:03 PM