How the Government Will Spend UK Unclaimed Money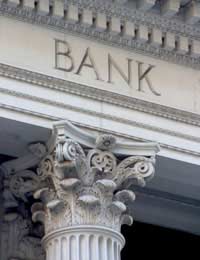 According to banking experts there is at least £500 million sitting unclaimed in dormant UK bank accounts. The government does have redistribution plans for these unclaimed funds if the rightful owners do not step up to reclaim their money.
Unclaimed Cash in Dormant Bank Accounts
Dormant bank accounts are defined by the government as accounts that have been inactive for at least 15 years. This means that the bank accounts could still contain funds but the customer has had no contact with the bank regarding these accounts. Customers often open up new bank accounts without closing down old accounts and sometimes completely forget about accounts that contain sums of money. Banks will usually try to contact customers but the information they have could be out of date including outdated customer addresses. This could mean that funds are sitting accumulating interest for many years without the customer's knowledge.
Government Plans to Seize Unclaimed Funds
Yes the government does have plans for any funds that are sitting unclaimed in dormant banks accounts. Prime Minister David Cameron has already set out his plans for a big society bank that will partly be made up with funds from dormant bank accounts. The present government does have the ability to raid dormant UK bank accounts due to legislation set in place by the previous Labour government. The government has the right to seize assets in dormant bank accounts if customers have made no contact with the bank within 15 years. The first government claim on dormant bank funds is estimated to be between £60 million and £100 million.
How the Government Will Spend Unclaimed Money
According to the government, every penny from dormant bank accounts will be placed into the big society bank. The funds will then be redistributed including funds going to charities, voluntary sectors and social enterprises. A number of different enterprises have been suggested by the government. These funds could permit communities to finance, set up and run their own public services such as pubs, museums, schools and other social organizations. According to the government this financing is a way for communities to have more say and more power and will be the biggest cultural change to hit Britain in years.
Controversy over the Big Society Bank
On paper the big society bank seems like an ideal way to distribute dormant UK bank funds but many are not convinced by the reasons given by the government. Labour and union leaders claim that the big society bank is simply a way to increase service cuts. Opponents also claim that the government is simply looking for ways to save government money and this will mean more public job cuts with volunteers being used instead. Using volunteers in public service jobs is seen by many as a cut price option partly funded by the bank funds of UK citizens. There has of course been controversy over the fact that the funds should belong solely to the banking customers not the government.
Chance for Customers to Reclaim their Money
Bank customers who do have dormant accounts can still reclaim their funds. According to the British Bankers' Association there will be a pot of money available that means customers will not lose out. This small pot of money will be set aside from the big society bank so that customers can reclaim their funds even after the 15 years dormant account period has passed. Customers who do make successful claims will be reunited with their money including interest that has accumulated over the years.
Websites to Help Find Unclaimed Finances
There are a number of different methods that can be used to search for unclaimed assets including dormant bank accounts. The internet has simplified the process when looking for lost assets such as bank accounts, insurance policies, old pensions and financial investments. Many of these companies do offer free searches but some are fee based. The most popular lost asset search providers include:
My Lost Account, which is run by the British Bankers' Association and can search for dormant bank and building society accounts
The Pensions Service will be able to help trace any lost pensions
The Unclaimed Assets Register, which is a fee based service
The Association of Investment Companies will help to trace lost or forgotten investments
With government plans in motion to seize and use dormant bank account funds it will be beneficial for customer to search out unclaimed funds as soon as possible. Government plans are always subject to change although the Bankers' Association has stressed that the customers' money will always be the customers' money. With free lost account searches available, customers have nothing to lose by making a quick and easy search for dormant bank accounts.
You might also like...
I have a money left in my business account not knowing it has been closed after the IR35 has implemented. I went to the bank and told me that my account has been closed without my knowledge and my money goes to a certain institution Ina government that will take all the money unclaimed. I wrote them once and answered my email back that my case has been looked into and will email me back. It's been awhile now I haven't received any feedback. I need help for this please how to get my money back. Many thanks
Jane
- 29-Aug-17 @ 11:11 AM
@KP - My Lost Account is a free service brought about by the British Bankers' Association, the Building Societies Association and National Savings and Investments to help people trace lost accounts. I suggest you pass this information over to your friend and he/she will be able to follow it up. Link
here
. I hope this helps.
UnclaimedFinances
- 10-Feb-15 @ 3:05 PM
I'm trying to help an overseas friend track down his old safety deposit box in a UK bank. He's in the country now, but returning overseas tonight. He visited his old bank, with proof of his ID, but they can't find any information relating to the safety deposit box, which contains amongst other items valuable jewellery. What can he do? Where can he go for further help? Thank you KP
Sir kindly a mlooking forunclaimedfundsto claim asa nextofkintoshare aspartners
Mbogoshi
- 5-Oct-14 @ 2:06 PM