Court Funds Office and Unclaimed Funds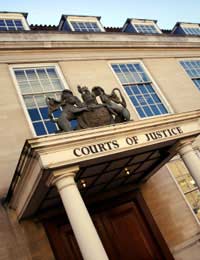 There are unclaimed funds everywhere. We think of them as being associated with dormant bank accounts, insurance policies and pensions that might have been gathering dust for year, but there's far more to it than that.
There's plenty of unclaimed money in the court systems too, known as unclaimed court funds. These can range from compensation to legacies, with almost everything in between.
It's something many people forget, but you might well have funds from the court just waiting for you – and the good news is that it's relatively easy to find out, although you do then have to go through a legal process in order to claim any court funds.
What Exactly Are Court Funds?
You might have had a property bought by compulsory purchase, and refused the proceeds. Or you might have been the victim of a mortgage foreclosure, and then had the bank sell the property at a profit. Someone might have left money in a will, but no one was able to trace you.
Those are all examples of cases where there might be money waiting for you of Funds in Court, which is more properly known as Estates in Chancery, or also as Funds in Chancery.
There are a number of other instances where money could be waiting – funds from family court, compensation money owed to you, the result of civil litigation or proceedings from the High or County Courts (although there are time limits on these last two).
The unclaimed money from all these ends up in the Courts Funds Office It will also receive money from the Queen's Bench and County Court if that money isn't claimed within a certain time.
How Do You Discover If You Have Money In The Court Funds Office?
Since the unclaimed money is all gathered in a single place – the Court Funds Office – then finding out if you have anything there that might be owing to you is a very simple procedure, although you will have to pay a small fee if you want a printout.
You can do it in person at the Court Funds Office in London, or contact them by post at Chancery/Family Section, Court Funds Office, 22 Kingsway, London WC2B 6LE, and they will gladly begin a search for you.
However, since these are court records, privacy is a concern, and they won't simply search on the off-chance you have money there. You'll need to tell them several things, namely – who was the person, company or organisation lodging money with the court and the name of the recipient (as well as your relationship to then). The Court Funds Office will also need to know in which court this all happened, the title of the proceedings and the dates involved; in other words, you'll need to supply a fair bit of information.
In an instance where you feel you might be due money from an estate, you'll need to contact The Treasurer Solicitor (Bona Vacantia), with all the details of your claim and those of the deceased.
Actually Claiming From The Court Funds Office
Once it's established by the Court Funds Office that you have a claim, you still have to prove that claim to the court that originally dealt with the case (known legally as the Court of Origin). Once that court has been satisfied by your evidence, it will make an order for payment to you.
You might also like...