Unclaimed Government Benefits in the UK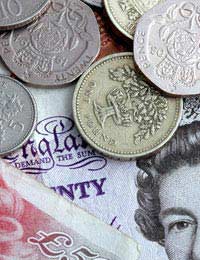 Millions of government benefits are left unclaimed in the UK each year. In fact, in one year alone almost 17 billion pounds in UK government benefits went unclaimed. Income support, pension credits and council tax benefits are only few of the many government benefits that are left unclaimed.
Reasons behind Unclaimed Government Benefits
There are a number of reasons why people do not claim the government benefits they are entitled to. Many people simply refuse what they view as government handouts and prefer to tough it out by using personal savings or survive on a low income. In a most cases people have worked and paid towards these benefits through their taxes. Another finding is that a great number of people do not actually have bank accounts making it difficult to have their benefits paid to them. A great number of people are also unaware of the benefits that exist and are losing out on the money they are entitled to.
Common Unclaimed Government Benefits
Amazingly there are some very common government benefits that are sitting unclaimed in the UK. Income support, designed to provide funds for those who are unemployed is one of the common unclaimed benefits. Benefits such as housing benefit and council tax, which help the unemployed, single parents or people on a low income are also going unclaimed. Pension credit is another benefit for those on a low income that could be claimed by a greater number of people. Many people are simply unaware that they are entitled to these benefits and never bother to claim them according to charities such as Help the Aged.
Losing out on Discounts through Unclaimed Benefits
Not only are people losing out on unclaimed benefits but also on a number of discounts that are applicable. There are many discounts available on services for the unemployed and benefit claimants. Benefit claimants can access many free education courses through colleges and universities. Access to local authority leisure facilities can also come with discounts for those who claim benefits. Additional benefits such as the Winter Fuel Allowance can be missed out by people who are not claiming their benefits.
Claim Government Benefits or Lose Out
A number of government benefits cannot be backdated. This means that if applicants are late in making a claim they may not receive benefits for a period in which they could have been eligible. But there may be some stipulations that can mean claimants can apply for backdated benefits. These can include admin errors or if the claimant could show just cause as to why they had not claimed on time. New government rules were brought out in 2008 that mean pension credits and certain other benefits will only be backdated three months instead of the usual 12 months.
Means Tested Government Benefits
Many people are under the assumption that they will not be eligible for means tested government benefits. This is one of the major reasons that government benefits in the UK go unclaimed. But there are certain benefits that can be claimed that do not take certain assets into account such as the value of the claimant's property. Government benefits such as council tax benefits and pension credits do not include property value when they are being assessed. UK citizens could be obtaining extra funds through benefits simply by making themselves aware of the eligibility requirements.
Making Sense of Confusing Government Benefits Applications
According to some, the government intentionally make their benefit applications confusing to simply deter people from completing them. Whether this is true or not the applications can be confusing for a great many people. Anyone who has trouble completing benefits applications should be able to obtain assistance from the benefit office from which they obtained the application. Many UK citizens are speakers of other languages and there should be assistance for all when completing government benefit forms. Do not be put off when completing these forms and always ask government benefit agencies for a complete list of the benefits that can be claimed.
Benefits are not government handouts. Taxes paid by UK citizens are the reason these benefits exist for the good of all UK citizens. Claiming benefits to which you are entitled makes sense and can make a significant difference to a monthly household income.
You might also like...
"someone" told me I need to claim fuel help. How do I do that ?
bluegirl49
- 27-Oct-13 @ 1:23 PM
The real reasons behind "unclaimed" benefits = wherever there's money or money to be made, there's government.
fainie
- 12-Jun-11 @ 11:08 PM