How Long Do You Have To Claim Money?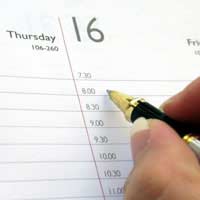 There are all those unclaimed funds out there, simply waiting for their owners to come along and find them. Some accounts have been dormant for years, even decades, as there always will be, since the owners, or their heirs, might not even know of their existence.
But it does raise an interesting question – is there a time limit, or a statute of limitations, to use the American term, on when funds can be claimed? How long do you have to track down that money?
What The Banks Say
With banks and building societies, an account with no activity will be classed as dormant after a year (three years for building societies) if the institution cannot contact the account holder.
However, that dormant status has no effect on the account holder being able to claim the money. The databases kept are held in perpetuity, so that the information will always be available. That also means there's no time limit on when the money can be accessed. It could be a week or it could be 50 years – the money belongs to the account holder, after all.
Note that the same applies to National Savings, and also to premium bonds – if you believe you have premium bonds you'd forgotten about, and can discover that through the NS&I database, they can be reissued, no matter how long it's been.
The government plans to have access to funds unclaimed after 15 years, to use for other charitable purposes, but that legislation wouldn't affect the rights of a customer who discovered after that time that they had money lying in an account. In practical terms, the numbers of such customers would be minute, anyway.
Pensions
The Pension Service can help you trace a private pension. As to how long you might have to claim it, that's out of their hands. But although there are no published guidelines, since money has been paid into the system, that money should be available to its owner without limits.
Lottery
The lottery operates in a different way to all the other services. It's not an institution into which you've paid money. Instead you've won the money, so there's no obligation for them to keep it for you forever.
In fact, with the lottery you have 180 days – more or less six months – in which to claim your winnings. Once that has expired, you're unfortunately out of luck. So you'd better make sure you don't lose that lottery ticket – it might be a winner!
Shares & Investments
Obviously, shares and investments can have a problem. If you have shares in a company that's gone out of business (as opposed to being taken over), then there will be no money to claim, of course – all that money will have been lost.
Otherwise, shares in a company still exist, even if you don't know you own them. If you discover that you do, then they belong to you and you can claim them or sell them at any time you wish. Much the same applies to investment funds. The trick with them can actually be finding them, since many change names the way some people change suits.
As a general rule, the money that belongs to you (whether directly yours or left to you) is there to claim, regardless of time, as long as you can prove ownership.
You might also like...
Hi , my mom has been dead 18 years now but worked all her life. when my dad died 12 months previous to mom , she was left with nothing but her state pensionand struggled really bad . Its only recently after talking to someone that i realised she never even had a widows pension and that all her jobs never paid any pension out either. Is there any way of checking if theres anything weher family could claim back for her ?