Ten Ways to Find Hidden Assets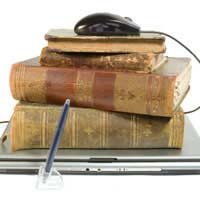 Undertaking research could prove fruitful in uncovering unclaimed cash in dormant bank accounts or forgotten family heirlooms. Here are ten ways to find hidden assets and forgotten funds before the treasury snatches them away.
Tracking Down An Inheritance
Every year thousands of people die without leaving a will, known as dying interstate. If beneficiaries cannot be found then the estate will go to the treasury. The Treasury Solicitor does advertise in national newspapers asking for beneficiaries to come forward. In 2008 the amount left unclaimed came to around £10 million. Checking national and local newspapers may be worthwhile in finding unclaimed cash from long lost relatives.
Invest in a Genealogist
If you think you may be in line for an inheritance windfall you could always employ the services of a genealogist. Genealogists are able to track down deceased relatives who may have left fortunes. They will charge a 25% fee of the amount received but it can lead to a very big windfall. In the majority of cases genealogists will work for the estate to actually track down long lost heirs.
Finding Dormant Bank Accounts
There has been a rise in the amount of companies that provide unclaimed money tracking services. Companies such as The Unclaimed Assets Register will, for a fee, track down dormant accounts, pensions and investments. If you have changed jobs and homes a number of times over a number of years you may have some forgotten accounts that have been lying dormant. Claimants who do find they are entitled to unclaimed cash can also be entitled to any interest on the cash or investments.
Forgotten Premium Bonds
Did you know that premium bonds account for around £31 million of the £15 billion of unclaimed cash and hidden assets in the UK? Unclaimed money trackers can reconnect people with unclaimed premium bond winnings. There is no time limit on premium bonds so they can always be cashed in. There could also be unclaimed prize money waiting to be discovered. Premium bonds are also entered into prize draws for one year after a bond holder dies and there is also no limit on collecting any prizes won.
Unclaimed and Forgotten Pensions
Unclaimed and forgotten pensions account for around £3 billion of the £15 billion unclaimed assets in the UK. A great number of people simply forget about these pensions when changing jobs. The government has its own free pensions tracking service through the Direct Gov website. Companies such as Unclaimed Assets Register can also use personal and financial details to reconnect individuals with forgotten occupational and personal pensions.
Former Soldiers and Pensions
Many former soldiers have been awarded extra pension funds after finding they had tax deducted by the Ministry of Defence. Pensions to former soldiers are tax free if they were granted due to medical unfitness as a result of war service. Around 3000 soldiers have reclaimed £75 million in rebates. Some former soldiers are also looking for compensation on the interest lost on the money that was due to them.
Always Open Financial Letters
Financial institutes will try to relocate those with forgotten investments but many people simply throw out financial looking letters if they do not recognise the sender. Standard Life has been trying to match up 320,000 policy holders who are eligible to apply for free shares due to a stock market flotation. Many people are not even aware that they are eligible for the free shares simply because they are not opening what they perceive to be junk mail.
Search for Lottery Tickets
Two million pounds worth of lottery prizes are left unclaimed each week. This is due to lottery entrants forgetting to check their numbers or losing their tickets. Prize winners have 180 days to claim their prizes but after this time limit expires the money will be invested in good causes. Always hunt down missing tickets; you could be sitting on a big prize winning ticket hidden under the sofa.
Forgotten Life Insurance Policies
Life insurance policies are seemingly more difficult to trace. In a number of cases companies will change their name or be taken over by other companies. Internet research can help and knowing the name of the original insurance company and the type of policy will be beneficial. The Financial Services Authority may be able to help those who think they have old insurance policies that they have not cashed in.
Ask For a Finder's Fee
Become an unclaimed money tracker yourself and ask for a finder's fee. You can trace unclaimed money for relatives and friends using the methods above. All that is required is some personal and financial details and in some cases National Insurance numbers. Take a 25% finders fee and you can rake in some cash while finding cash for your friends and family.
You might also like...