Is it a Dormant Account or a Lost Account?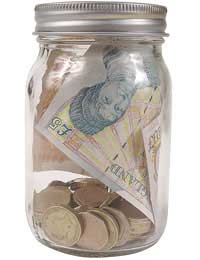 What exactly are dormant and lost accounts? Are they different or just similar terms for the same thing? Is there a difference in the way banks and governments define them? Also, and perhaps most importantly, does it matter to you and the way to you go after your unclaimed funds?
What is a Dormant Account?
According to the British Bankers' Association, a bank will take the first steps to declare an account as dormant if the customer hasn't made any transactions within a set period, most usually a year.
After that point, the bank will attempt to contact the customer by mail to ask if they want to keep the account open and "live." The only possible exception to them doing that would be if mail to the last address of the customer had been returned.
If the customer wishes to keep the account open, then it will remain open. But if there's no response to the bank's request – and banks will allow anywhere from six weeks to three months for a reply – then the bank will declare the account dormant.
This can actually have an advantage for the customer. It means that mail regarding the account isn't being sent out, which cuts down on the possibility of identity theft, as well as ensuring privacy. From the bank's point of view it also reduces expenses.
However, even though nothing is being sent out and the account is dormant, the money in the account can still be claimed by the account holder (or someone else authorised to act for them). If it's an account that accrues interest, then interest on the balance will increase just as it would under normal circumstances.
Banks normally start to declare an account dormant after a year, as stated. With building societies, the timeline is a little different, and as a rule they wait three years before a declaration of dormancy.
The government, of course, looks at dormant accounts from a different point of view. For them, accounts become of interest when they can access the money in them for other purposes – usually for youth services, as has been proposed. In that instance, the dormant account becomes truly dormant after 15 years, giving customers ample opportunity to discover and access their money (although, in fact, there is no legal limit on when you can put in a claim).
So What is a Lost Account?
To all intents and purposes, a lost account is the same as a dormant account, although it tends to be used more often to refer to an account that's lain dormant for a longer period – those with no activity for 15 years are often called lost accounts, for instance, although there seems to be no fixed rule.
As with dormant accounts, the money in what's termed lost accounts can be claimed by anyone authorised to do so.
The Banks
The banks do take dormant (or lost, if you prefer) accounts seriously, and take active steps to track down account holders. However, there are limits on what they can do. But to make it easier for those wanting to access dormant accounts, they do have a booklet with details and a form that can be filled out, as well as an office, The Dormant Account Unit, which is run out of the British Bankers' Association.
You might also like...
Hello I've not been able to go to. Greece due to spine ophip replacement colon cancer and now had full knee replaced and I sold my housestables land and everything due to my illness and got a lot of euros and was put. Intomy greek bank and my manager. Put my passbook into. The bank and I can't get my money from them due theyhave pass book and its been said my account is in dormant - frozen what can I do were moving to north cyprus soon but need my funds transferred to Is bank but there making it hard to do this WHY thanks kevin
kevin
- 28-Jun-12 @ 11:04 AM