Unclaimed Bank Accounts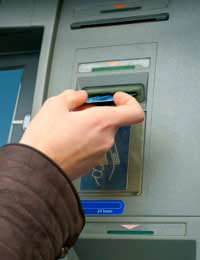 Some reports have as much as £15 billion sitting in dormant bank accounts, and that's a lot of money waiting to be claimed. A bank account becomes dormant after a year if there haven't been any transactions, and the bank tries to contact you to see if you wish the account to remain live, but doesn't receive a response.
However, even as a dormant account it can still be earning interest (at least, if it's an interest-bearing account), and it remains your account – the ownership doesn't change. You have the right to access that account and the money in it at any time, regardless of its state.
Banks That No Longer Exist
But what happens if the institution where you had an account no longer seems to exist? Sometimes banks are taken over and absorbed into other larger institutions, and their names disappear. Or perhaps a bank might continue in business or close your local branch.
Don't worry. Neither of those things means your money has disappeared. It's still there and as secure as it ever was. A branch closure affects nothing – the bank will easily be able to re-connect you with you money if you contact them.
Where a bank has been taken over, it's simply a matter of tracing who owns it now, and that can easily be accomplished online through the British Banker's Association (BBA). They have a search facility, and simply by typing in the name of the old bank it will tell you in which year they were taken over, by whom, and give a link to the new bank's website. You can then contact the new bank and make arrangements for your unclaimed funds.
If You Don't Remember The Name Of Your Bank
If you believe you had an account somewhere with some money in it, but can't recall the name of the bank, there's no need to despair. It will still be there, and you'll still be able to find it. Once again, the British Bankers' Association can help – they have a database, kept forever, of every bank account, both current and savings.
Their site contains a form to fill out that will work even if you don't know your bank's name or branch – in fact, the barest details will do, down to an educated guess as to which banks might be holding money of yours.
The BBA also maintains a website called My Lost Account that covers much the same territory, but also co-ordinates with the Building Societies Association and National Savings and Investment to cover all their databases. By itself the BBA covers the banks that accept retail deposits, all 42 of them.
Once You Know The Account
Once you have the details of where your account is, and the bank has checked to be certain your details match those on the account, you'll need to prove your identity in order for the account to go live again and to claim your money.
Since it can take up to three months to receive an answer from banks about accounts, so don't expect an immediate answer.
If The Account Isn't Yours
If you're the heir to, or executor of, an estate where there's a dormant bank account it's still not that difficult to resolve ownership under most circumstances. You'll need the will, proof of death, and your identification, as well as a way to show the deceased owned the account.
There will be some instances when problems occur. At that point you'll need to contact the Financial Ombudsman Service.
You might also like...
Please can you tell me if my account withNational savings bank is still active
Loui
- 23-Feb-17 @ 12:46 PM