Unclaimed Building Society Accounts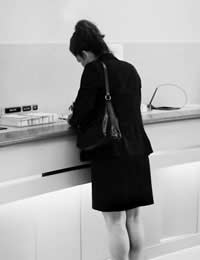 At one time or another many of us might have opened building society accounts with an eye towards a future mortgage - that's especially true of a slightly older generation. But as time and the financial wheels turned and money came from different sources, those accounts might not have been needed, and they might have ended up forgotten.
That's a way of saying you, or a relative, might have money lying in a dormant building society account, quietly earning interest all this time. After so long, how do you find it - and how do you claim it?
Finding The Money
Building societies generally consider an account to be dormant if there's been no activity in it for three years and if they've been unable to contact the account holder after that time. If you know which institution held you account, and if they still exist under that name, all you have to do is contact them. Once you proved your identity, they will make the account live again and you will have full access to your money.
What if it seems as if your building society no longer exists? Like other companies, building societies get gobbled up by larger institutions, and along the way you might have lost track of who actually handles your account because of name changes. You might even have assumed that because your local branch has closed or taken on a different name that your money has simply vanished.
You really don't need to worry - your money is still there.
If the building society no longer exists, but you know its name, finding out who they are now is very simple. The Building Societies Association (BSA) can do it for you from their website.
They can even help if you don't remember the name of the building society. There's a form on their site where you simply tick the names of the building societies where you believe you might have had an account. They maintain a comprehensive database of accounts, both current and dormant, and will be able to match you up - if you do actually have an account.
A few years ago some building societies did demutualise, meaning that instead of those with savings or mortgages being part-owners, they issued shares. If you had an account with one of these, the altered situation would mean that you could receive a "windfall" of cash or shares, but you might not realise that fact.
But also because of this, some building societies are no longer classed exactly as building societies. In these cases, to follow up on suspected dormant accounts, you'd need to go through the British Bankers' Association (BBA). The Building Societies Association has a complete of the 12 institutions involved.
You can also go to My Lost Accounts, a site maintained by the BSA, the BBA and National Savings and Investments. It's free to use.
Claiming The Money
Once you've established that you're the account holder and been able to prove your identity, it doesn't take too long for the account to become live and for you to obtain the money.
The process will be longer if you're claiming on someone else's account. You might be the heir of someone who had a dormant account, or the executor of a will, for instance. Obviously the chain of proof becomes a little longer then, but it's not that difficult under most circumstances. In those few instances where there are problems, the Financial Ombudsman Service will be able to help.
You might also like...
I have a Portman account how do I go about seeing if I am owed any money
My son had an account with Portman We git the money back via Nationwide but never the bonus
Claudia
- 23-May-17 @ 1:38 PM
trying to trace back halifax shares from 1997,any help please?
arch
- 27-Jul-15 @ 2:28 PM