Why is Money Unclaimed?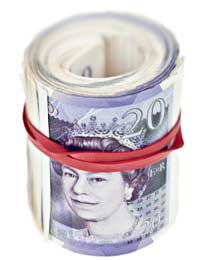 You probably imagine that if you had money lying around somewhere, you'd know about it. After all, times are tight enough without letting money be idle. If you don't need it to pay bills, then it should be somewhere earning you interest.
The simple fact is that plenty of money is sitting around unclaimed. It's not a small amount, but in the many billions of pounds – not something you'd simply forget.
So why does all this money go unclaimed?
Forgetfulness
Strange as it might sound, people really do just forget about accounts with building societies, banks, about insurance policies, shares and even pensions. Often it's because there was only a tiny amount in the account anyway, which they believed wasn't worth bothering about, and so it became ignored and ultimately forgotten with the passing of time.
But those small amounts, multiplied by many accounts, add up. Each account acquires interest, making it an even larger amount. So what had seemed like nothing in the beginning – and one man's nothing can be another man's fortune – can take on some substance as the years go by.
Similar things occur with shares. A building society might decide to go public and that means former member are issued with shares. Some people inevitably forget to claim them and they become lost over time.
Curiously, one of the biggest reasons money ends up unclaimed is that people just fail to tell banks, building societies and other institutions when they move. According to estimates, fully 8% of people do – or rather, don't do – this. Unless someone in the family remembers, or if the bank can trace the account holder, eventually the account goes dormant.
Lack of Knowledge
Not knowing you have money might seem even more bizarre than forgetting about it, but it's really quite commonplace. Let's say, for instance, that you were briefly with a company that had a pension plan. You might have been automatically enrolled without even knowing about it, only to leave the company within a few months. So you had money in the pension plan, but you simply didn't know, probably because of an administrative failure. That money has remained, with your name still on it – but you had no idea.
Something similar is usually the cause of those many millions in unclaimed lottery winnings. You buy a ticket and lose it. Many of us let the machine choose our numbers, so until we check we have no idea if we've won. With no ticket, we simply don't know – and the money goes unclaimed. Even if we find it much later, many of us still never check to see if we've won.
Name Changes
The name changes in question don't involve marriage, but one company being taken over by another. You might have had shares in a company or been invested in a fund that changed its name several times, and for one reason or another you were never informed or lost the notification.
It's a more common reason for losing track of money than people know, and it really does happen all the time, with all manner of institutions.
However it happens, the fact remains – you might have money out there that still belongs to you. Do you really want to let it go?
You might also like...